Send an email to me in the United Kingdom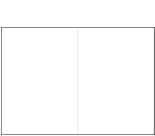 interested in the unique, bold necklaces but have a question? Send me an email so I can help.
Returns and Refunds Policy
The Consumer Contracts Regulations gives you a cancellation period that starts the moment you place your order and ends 14 days from the day you receive your goods.
You then have a further 14 days from the date you notify the-avatar-set.com that you'd like to cancel your order and return the goods.
You must cover the cost of returning the goods. It is recommended that you get proof of postage.
The-avatar-set will refund the delivery cost of getting the goods to you in the first place.
Your refund for the goods will be paid within 14 calendar days after returning the goods, or evidence that they were returned.
If the goods are damaged, you have the legal right to a refund if you return your damaged goods within 30 days of receiving it.
Before returning any goods, please contact the-avatar-set.com by email:
antoniab@the-avatar-set.com.
Digital downloads
Digital downloads are given their own unique category under the Consumer Contracts Regulations and are therefore not services or goods.
If you want to download something within 14 days of buying it, you will have to give your consent to waive the 14-day cooling-off period.
If you don't give your consent, the 14-day cooling-off period still applies, but you won't be able to download your digital content until this period has ended.
This is to prevent you from changing your mind after you have downloaded the content.